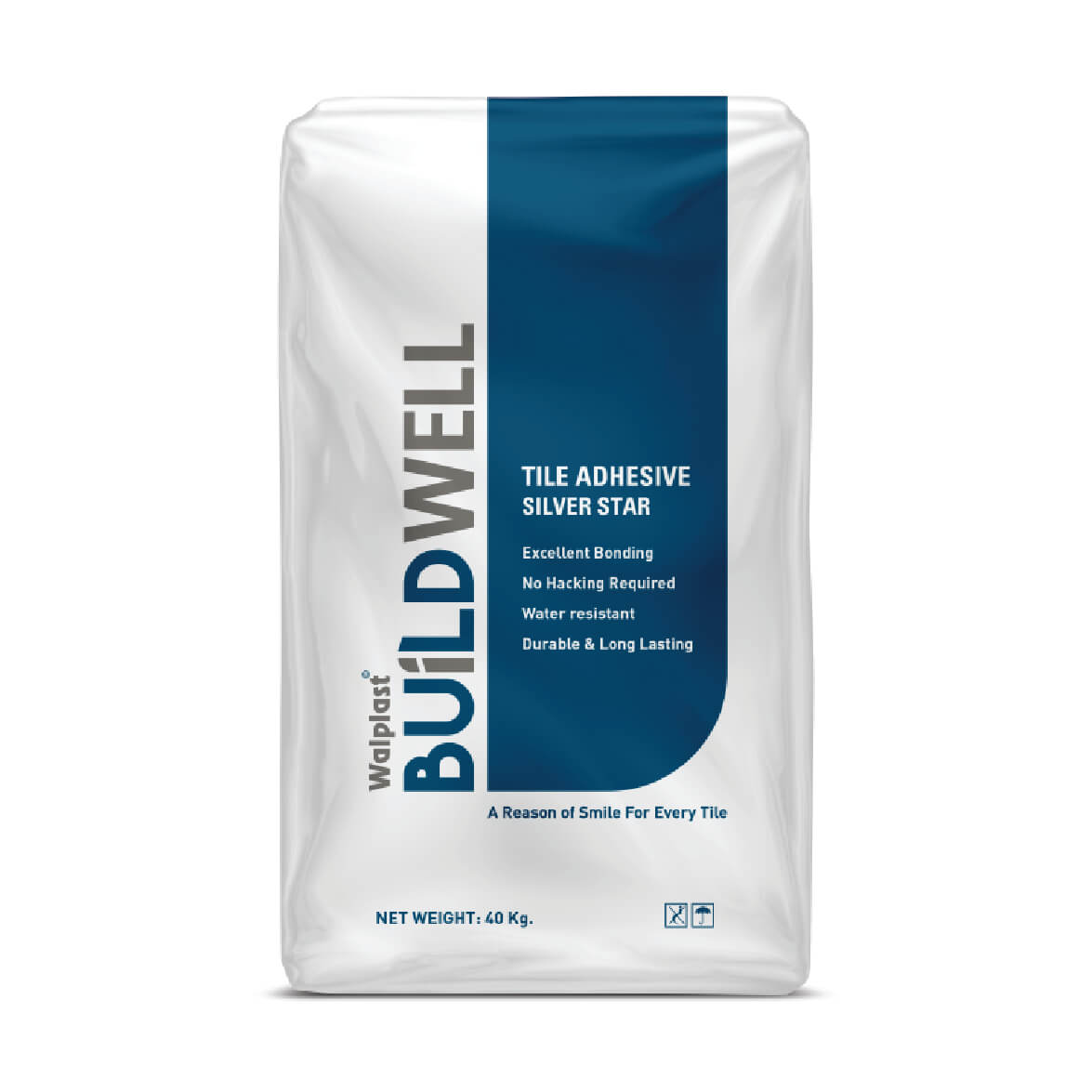 SILVER STAR
TILE ADHESIVE
It is ISI (Indian Standard Institute) certified tile adhesive product
Is available in 3 categories:

Silver star
Gold star
Platinum star
It contains high performance polymer.
Product overview
Ingredients
 Highest grade of graded sand
Grey cement for silver and gold star tile adhesive
White cement for platinum star tile adhesive
Polymers
Selective filters
Chemical additives
FEATURES
Excellent bonding to the base plaster which gives better workability and durability.
Water resistant which is suitable for both interior and exterior wall
Can be used on new as well as old wall and floors
Consistent work quality.